Healthy Hair Solution Leave in Treatment and Supplement Duo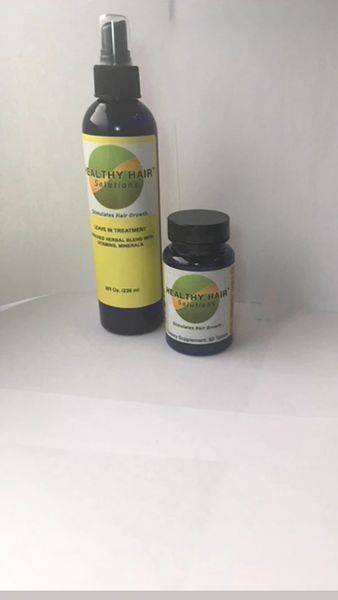 Healthy Hair Solution Leave in Treatment and Supplement Duo
HHS Leave in Treatment Description- 8fl.oz/ 236 ml
Enriched herbal blend with vitamins and minerals  that stimulates hair growth. It nurtures hair and scalp. 
HHS Dietary Supplement- 60 Tablets
The Supplement Is packed with vitamins, minerals, and a propriety herbal blend; although each product will provide you with satisfactory results; however; for optimal results  use the leave in treatment and the dietary supplement. Customers feedback claimed thai in addition to hair growth, this regimen also stopped initial hair loss. oh! and by the way… after 2 weeks of taking the dietary supplement, take a good look at your skin; it will be glowing! Enjoy!